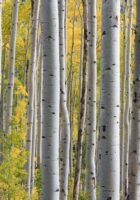 Our Story
Baywind Bio makes selective investments in real estate and science and technology in the consumer products and pharmaceutical, specialty pharma, and drug delivery industry, areas where the principals have domain experience.
Baywind Bio is a technology incubator with a view to identifying drug delivery technologies in areas of significant unmet need and establishing patent estates in the area. The company pursues pharmaceutical product development for delivery-enabled assets leveraging the vast technical experience of its partner Drug Delivery Experts. At the appropriate time, assets are funded through project based financing or spun out into asset based companies for further investment.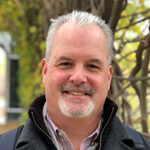 Chris Rhodes
Dr. Rhodes has 25 years of leadership experience in the pharmaceutical, biotechnology, and drug delivery industries, in startup to mid-size companies, in positions such as head of product development, chief technology officer, and drug development team leader. These experiences culminated in his most recent venture, Drug Delivery Experts, a unique contract R&D firm serving the needs of startup and established companies in complex formulation and combination product development, and developing delivery enabled products based on novel technologies it is developing. He serves as an advisor to start-up and pharma companies, venture capital and private equity firms, and recently assisted a services company in its transition to a biopharmaceutical venture.
Dr. Rhodes is committed to professional service and serves as President of the Boulder Peptide Society, and on several academic and industry advisory boards.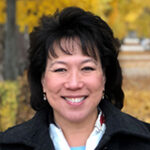 Sharon Rhodes
Dr. Rhodes has 15 years of experience in higher education and 10 years in consumer product development. Sharon has extensive experience in economic and workforce development and university development and fundraising through leadership positions at the San Diego Community College District and University of Maryland, Baltimore County. Prior to her tenure in education, Dr. Rhodes worked for over 10 years in product development with positions at Pepsi-Cola in domestic and international beverage development and The Clorox Company in consumer product development.
Sharon has a commitment to community service and has served on the Board of Directors for San Diego United Way, the Neighborhood House Association, the Asian Business Association, and the Corporate Council of the San Diego Community College District.
Dan Bradbury
Pharma Advisor
Former Amylin CEO, Chairman BioBrit, advisor to startups
Donald Rindell
Business Advisor
Principal, Camino International, corporate strategy and business development
Eddie Rodriguez
Legal Advisor
Attorney at Troutman Sanders, corporate and legal advisor
Magda Marquet
Investment Advisor
Founder of Althea and Althea Dx, start-up investor